Spring is a time of change, a time of blooming and a time of freshness. North Mt. Juliet is doing just that this spring with the renovation of multiple buildings by Lineberry Properties, along with bringing some new businesses to our area.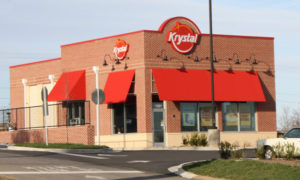 In 2016, Lineberry Properties brought Starbucks and Krystal to the North end of town, creating more diversity and consumerism for our city. Directly across the street from these two new businesses, Mark Lineberry is in the final stages of renovating another building, which will house three business in the front and one in the back. Locals know this building as the famous Staggs Pharmacy, a family business in operation from 1971-1996.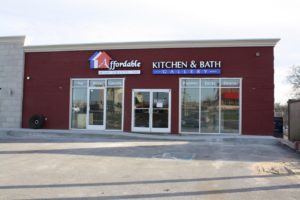 Memories Consignment has been located in the building for several years, and Elegant Diamonds since 2014. Opening it's doors in just a few short weeks is Affordable Home Services. Owners, Jermie and Eileen Gilmore, are opening their first showroom after being in the building and renovation business for 2 years in Mt. Juliet. They offer all aspects of home improvement and remodeling from design to the products, custom builds, painting and installation. They are licensed contractors and a one-stop shop for all your home improvement needs. Living in Mt. Juliet, they are a locally owned and employee based business. Jermie says they opened in this location because Mt. Juliet is a booming area with a great market.
Located in the basement of the building, around back, is Resha's School of Dance. Resha's Dance has been around Mt. Juliet for 9 years, but this will be a new location for them. Their studios will be expanded – utilizing the entire basement of the building. The owner, Tammie, always had a dream to open a dance school, but owning her own business made her nervous. Her husband always encouraged her to go after her passion, but Tammie never would take that step. When Tammie's husband passed away in a truck accident years ago, she knew she needed to push past her fears and start a dance school. Tammie says there are many great dance schools around, but her school is set apart because of their conservative approach in costumes and moves. This is apparently what parents are seeking because the dance school has grown more each year.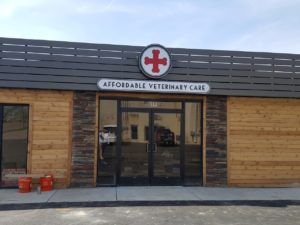 Directly behind the main building, was an old storage shed that has been completely renovated and will be home to a Veterinarian clinic. Affordable Veterinary Care is owned and operated by Betsy Wesson, a veteran in the veterinary business. She saw a need in the North Mt. Juliet area to help pet owners with immediate care. Eventually opening 24-hours a day, this clinic will serve as an Emergency Clinic, where you can get quick and affordable vaccines for your pet, be seen for emergency situations, and for use as your regular vet. This clinic will be set apart by the level of customer relations it will offer. From the moment you walk in, the person who greets you will be the one taking care of you during your entire visit. There will be televisions in all rooms in order to help with waiting and children. Affordable Veterinary Clinic supports all local vet clinics and will do what they can to help you work with others. The amount of experience offered by the staff and the doctors is another distinguishing factor at this clinic. Betsy says she loves the people of Mt. Juliet and is excited to be in this community. Her goal is to be quality members of our city and make a difference.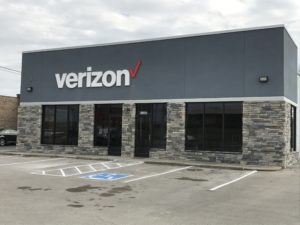 A few buildings down and now celebrating their grand opening is the newest Verizon store. This old, run down, Car Quest building was purchased by Lineberry Properties and has been remodeled and leased and restored to Verizon. This is a great addition to the North side of Mt. Juliet.
Lineberry Properties has been a large player in beautifying the North side of Mt. Juliet. In addition to the businesses and buildings above, Mark Lineberry has also renovated the building that houses For Social Graces, a training center for dogs and their people and plans are now in the works for a new building on the site where last year a fire destroyed the shopping center next to O'Reilly Auto Parts. Dollar Tree and NAPA Auto Parts will be the tenants occupying that space. Mt. Juliet is excited to see what other changes come to the North side of town and is grateful for the updated and clean look being created by Lineberry Properties.