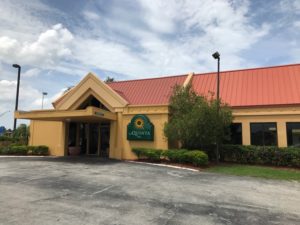 Mark Lineberry of Lineberry Properties has added another property to the company's portfolio in a highly desired area. LaQuinta Inn Daytona Beach/International Speedway sits at 2725 W. International Speedway Blvd, Daytona Beach, FL. This 143 room hotel is the place for visitors to stay when visiting Daytona International Speedway with easy access from I-95 at Route 92. This hotel is nearby the Daytona International Speedway and the Daytona Airport, and within 10 miles of the sprawling Atlantic Ocean beaches of Daytona.
Recently closing on this property, Lineberry has plans to begin development of the new LaQuinta Del Sol prototype. This is a new design by LaQuinta inspired by guests, friendly design makes a bold and inviting statement for today's and tomorrow's guest.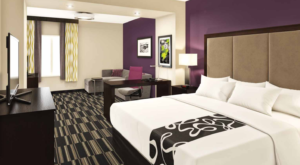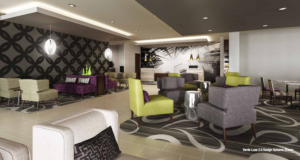 In addition to this LaQuinta Inn, The WingHouse of Daytona Speedway sits on the same property acquired by Lineberry. The WingHouse is a sports bar and grill known for its chicken wings, games on TV, and event nights. Marshall Hotels will be the manager of the property. The Winter Park, FL firm, Touchstone Capital Consulting, represented Lineberry Properties in securing financing for the purchase.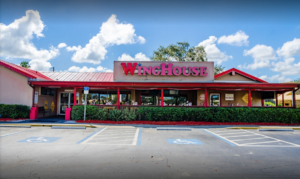 Rooted in Mt. Juliet since the late 1960s, the Lineberrys are a third generation business focusing on purchasing, developing, and leasing prime locations to high-profile businesses. Mark Lineberry is responsible for overseeing the family's real estate investments across the country and managing their relationships with many great businesses such as Starbucks, Dollar General, KFC, Taco Bell, Cracker Barrel, Logan's Roadhouse, Carrabba's, Advance Auto and CVS Pharmacy as well as many locally owned businesses.