We are excited to announce that Dr. Stephen Boh is opening his private dental practice, Twin Lakes Dental Care, in North Mt. Juliet. Located directly behind Starbucks, at the corner of Lebanon Rd and Mt. Juliet Road, Dr. Boh and Mark Lineberry are in the final development and planning stages of the new build.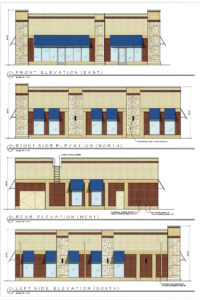 Stephen is originally from Hopkinsville, Kentucky, where his extended family still lives. After graduating dental school, he completed a one year advanced training residency program, and served 4 years of active duty in the U.S. Air Force as a dentist. In 2016, he moved to Nashville, and began work in private practice as an associate.
When Dr. Boh decided to pursue opening his own practice, Mt. Juliet seemed like the perfect fit. He saw a family-oriented community with kind, hard working and friendly people. This, combined with the growth happening in this town, inspired him. In addition, the close-knit and community focus that Mt. Juliet emulates is important to Dr. Boh. The convenience of being right outside the city of Nashville, while positioned between two lakes, offering options for water fun, recreation and entertainment was the icing on the cake.
As Twin Lakes will be the newest dental practice in town, there are plenty of reasons to choose him over others. Dr. Boh is positioning his practice to fit snugly into Mt. Juliet by offering the same close-knit community atmosphere as this town. "We pride ourselves in establishing lasting relationships with our patients. We want to create a welcoming and friendly environment, where you can relax and trust that we will take great care of you. We want to understand your dental needs and concerns, and do everything we can to meet those needs and exceed your expectations. We will also offer evening appointments for your convenience."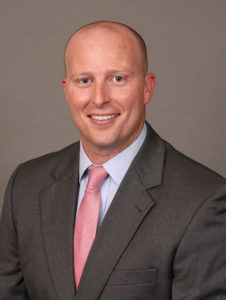 When not in the office, Dr. Boh enjoys being active – going to the gym, golf, snow skiing, softball, hiking, and camping. He also likes traveling, reading, and listening to podcasts. He is an involved member of Church of the City – Sylvan Park, in Nashville.
Planning to open late spring of 2018, Twin Lakes Dental Care will offer all general dental services: Exams, cleanings, fillings, crowns, bridges, emergency dentistry, porcelain veneers, teeth whitening, Invisalign clear braces, root canals, extractions, periodontal gum therapy, dental implant crowns, sedation dentistry, and nitrous oxide gas.
Mark Lineberry has been a key player in the renovation on North Mt. Juliet. He, through Lineberry Properties, has developed multiple properties on this block including Starbucks, Krystal, SunTrust Bank, the shopping center that includes Affordable Kitchen and Bath, Elegant Diamonds, Memories Consignment, and Resha's Dance Studio, Affordable Vet Clinic, and Verizon.